---
ZGEN Newsletter 2Q21: The COVID-Pivot Edition
Dear ZGEN Alumni,
Embracing change and pivoting are embedded in the definition of entrepreneurship. But the dramatic disruption of the COVID-19 Pandemic made pivoting seem almost ubiquitous. Nearly every facet of our personal and professional lives has been upended over the past year. For many ZGEN entrepreneurs, this has come with the added responsibility of guiding their companies and stakeholders through uncertainty and transformation.

For this edition of the ZGEN Newsletter, we're inviting all our alumni to share their own stories and learnings about entrepreneurship in the COVID-19 Pandemic. To kick-start the conversation, we've asked four ZGEN entrepreneurs who have had to navigate a "COVID-pivot" to share their story:

Dhruv Dhawan and Dale Jarosz (ZLI Class of 2019) are the co-founders of Immersity, which was previously known as Bschool Travel because it organized trips for student groups from Haas, INSEAD, Wharton, and other top MBA programs. Over the past year, Immersity has responded to the dearth of domestic and international travel by pivoting to other types of experiential learning programs, such as capstone projects and live cases.

Will Wright (Kellogg Class of 2016) acquired Peerless Events & Tents in 2019. Peerless Events & Tents is Texas' premier full-service event rental company. With in-person events paused indefinitely, Will and Peerless pivoted to providing tents for hospital intakes, COVID testing, and outdoor schools. Peerless innovated by designing the tents to maximize both capacity and social distance.

Roy Avidor (IDC Zell 8) is the co-founder of Cymbio, a dropship and marketplace automation platform, enabling brands to scale their digital sales channels. Over the past year, Cymbio saw significant growth from both brands and retailers in 2020 as digital sales channels became the lifeline of commerce.

To conclude the panel discussion, we asked the panel, "Looking back over the past year, what lessons did you learn or are you learning about entrepreneurship, leadership, and navigating change in a time of global uncertainty?" We are in turn asking you all the same question. If you have a free moment, we invite you to share your thoughts in a post on the ZGEN LinkedIn Group.
We hope you enjoy the discussion with Dhruv, Dale, Will and Roy, and we look forward to hearing your stories.
Be well, and "Go for Greatness,"
The ZGEN Team
---
ZGEN Community Forum
Please continue the conversation by sharing your thoughts, questions, and comments on the ZGEN LinkedIn Group!
---
ZGEN Program Highlights
IDC Program Highlight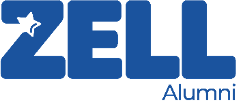 IDC Launches a Website for its Zellots!
We're excited to announce that we have launched a new website for the Zellots! The website presents the variety of companies founded by Zellots, the portfolio companies of the ZEP Fund, and news from IDC's alumni.
---

Insurance Startup Hippo to Go Public in $5bn SPAC Merger
In March, Hippo announced that it would go public through a merger with Reinvent Technology Partners Z, a SPAC backed by Reid Hoffman and Mark Pincus. Hippo offers modernized coverage for the way homes are used today, including things like electronics and home office equipment. Hippo pushed home insurance into the digital age and made it easy, accessible, and possible to buy a policy online in less than five minutes.
Connect with co-founder -> Assaf Wand (Zell 1)
---

ironSource Announces $11.1bn SPAC Merger with Thoma Bravo Advantage
In March, ironSource announced that it would go public through a merger with Thoma Bravo Advantage. ironSource powers the app economy, helping mobile content creators prosper with a leading business platform designed to turn any app into a business. ironSource helps customers focus on what they do best – creating great apps and user experiences – while enabling business expansion in the app economy.
Connect with founder -> Arnon Harish (Zell 8)
---

Overwolf Completes a $52mm Series C Round
In April, Overwolf announced the completion of its $52mm Series C round, led by Insight Partners and Griffin Gaming, with participation from Ubisoft and HPE CEO Meg Whitman. Overwolf is the guild for in-game content creators, empowering them to create, grow, and monetize in-game apps and mods.
Connect with co-founder -> Uri Marchand (Zell 9)
---
Kellogg Program Highlight

Health Insurance Startup UnifiHealth Raises $1.4mm in Funding
UnifiHealth, a startup founded by Olivia Cameron that is working to create digital-first, easy-to-understand and more-affordable health benefits for small businesses (100 employees or fewer), recently announced that they have raised $1.4mm. The Zell Fellows Program also participated in UnifiHealth's fundraising round, contributing to the round as a part of the Zell Startup Assistance Fund last year. In regard to COVID, Olivia notes that "the pandemic has levied an outsized impact on our target customers, small businesses. In the wake of this, we believe that a new model of affordable and comprehensive health benefits will be increasingly important for small businesses."
Connect with co-founder -> Olivia Cameron (Class of 2020)
---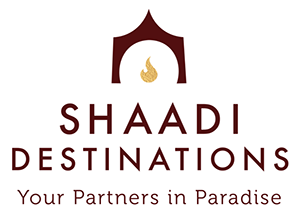 Shaadi Destinations Makes It Through a Tough Wedding Season
Milan Raj, founder of Shaadi Destinations – a destination wedding agency at the intersection of social gatherings and travel, was hit hard by the pandemic. Right before the closures began last March, Shaadi Destinations was gearing up for one of its busiest wedding seasons yet with more than 100 large groups set to travel in 2020. Seemingly overnight, the company went from a full calendar to an empty one. Despite the challenge, the Shaadi Destinations team has pushed through the past year, not only restarting their main line business of Indian destination weddings, but also expanding to include new destinations and different types of weddings through the launch of their spinoff brand, Beachy Vows. In addition, Shaadi Destinations added key hires across their business to accelerate growth during the pandemic. With travel to their core destinations restarting, Shaadi Destinations has fully re-emerged and is again hosting weddings every week with a packed schedule of love for the remainder of 2021 and beyond.
Connect with co-founder -> Milan Raj (Class of 2018)
---

MyMask Movement Responds to the Call for Necessary Medical Equipment
Jesse Chang founded MyMask Movement, a 501(c)(3) social enterprise, to address the shortage and lack of properly fitting PPE at the start of the pandemic. MyMask Movement creates custom-fitted, 3D-printed N95 respirators for healthcare professionals and front-line workers, at no cost to them. The technology leverages 3D vision and analytics to perform high fidelity anatomical scans using any camera. In total, they have provided thousands of custom-fitted masks to people in multiple countries. They are now beginning to commercialize this technology to expand to related product categories such as sleep apnea to help patients find properly fitted CPAP masks.
Connect with co-founder -> Jesse Chang (Class of 2016)
---
University of Michigan Program Highlight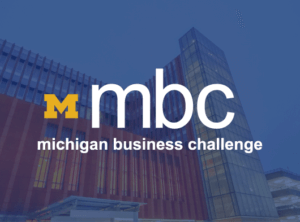 And the Winner Is…
Last month, U-M's Zell Lurie Institute awarded over $100K in prizes to student teams during the Michigan Business Challenge (MBC), a campus-wide new venture competition. Top winners of the multi-round competition included: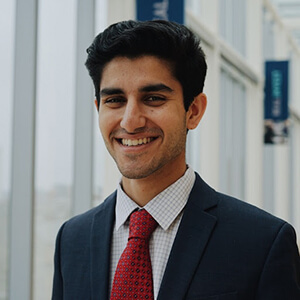 ---
Search and Ye Shall Find

During her time at Michigan Ross, Anna Moreira Bianchi (MBA '19) participated in the Zell Entrepreneurship Through Acquisition (ETA) program. Upon graduating, she raised a search fund, Oca Capital, with a focus on B2B firms in Brazil. Anna looked at nearly 1,000 companies before Oca Capital acquired NeoAssist earlier this year. Anna now serves as CEO of NeoAssist, an omnichannel customer service platform that provides contextualized distribution, an intuitive rating system, and related offerings to clients such as Arezzo, Sephora, Livelo, Reserva, and Decathlon, among others
Connect with co-founder -> Anna Moreira Bianchi (MBA '19)
---
A Word From Sam

The Next Pivot
Entrepreneurs don't just embrace change, they anticipate and prepare for it. At EGI we are constantly reinventing ourselves. In the 1980s, we expanded into industries outside of real estate because of the market's pending oversupply. In the 1990s, we raised the first distressed corporate fund in anticipation of a wave of good companies with bad balance sheets. In the 2000s, the growing shift of people deferring marriage and having kids led me to reshape our apartment REIT to focus on urban centers. I could go on, but the point is that the challenge of change creates opportunity for the entrepreneur. You can hide from change or you can look for and embrace it, and then reap the rewards accordingly.
The COVID Pandemic forced us to "pivot" in the way that we work and live. The changes brought on by the virus were accompanied by hardship and loss, but as seen within our own ZGEN community, they simultaneously opened doors for new and creative solutions. Vaccination rollouts are accelerating and in some countries we are getting our first glimpse of the post-pandemic world. Change is upon us once again, and as entrepreneurs, we must now reengage those same mental muscles to anticipate and prepare.
I'm driving my team to return to the office – not only to satisfy demand for face-to-face interaction, but to have personal connections reinvigorate the entrepreneurial culture of EGI on the precipice of this next wave of change. Returning to the office will be easier for some folks than others, but I believe that actively investing in a strong culture is vital to excelling as a business and moving forward.
The return to in-person connectivity is coming. Are you ready?

Connect with EGI -> Ellen Havdala, Aaron Zell
---
Sam Zell in the News
Sam Zell calls SPAC craze largely 'rampant speculation' reminiscent of 1990s dot-com bubble (CNBC)
'People Achieve Sitting Across the Table From Each Other' – Sam Zell (Chief Execuitve)
MasterMinds: Lessons in Leadership with Sam Zell (Link)
---