---
Welcome to the Inaugural ZGEN Newsletter!
Dear ZGEN Alumni,
As our global network continues to grow each year, the ZGEN team remains focused on delivering value to our alumni by keeping the community informed, fostering strong relationships between individuals, providing a platform for productive discussion, and bringing the Kellogg, Michigan ZLI, and IDC networks together.

While the COVID-19 pandemic has made in-person gatherings more challenging, it has also created new opportunities for ZGEN to connect virtually. To that end, we wanted to thank everyone who participated in the ZGEN social media survey we sent out earlier this year. Based on your feedback, we are pleased to announce that this quarterly ZGEN newsletter will be our primary avenue for sending information out to the community, and that the ZGEN Group on LinkedIn will be our primary avenue for fostering community participation and engagement.

So what can you expect to see in our newsletter?
ZGEN Community Forum: Each quarter, we will engage you via the ZGEN LinkedIn group to create the content for the Community Forum. For our first issue, Ellen Havdala interviewed Sam using questions posted to the ZGEN group by our alumni!
ZGEN Program Highlights: Stay close to each of the three ZGEN programs through feature stories, alumni highlights, and updates on the current classes.
Equity Group Investments Highlights: Follow Sam in the news and keep in touch with EGI.
Special Announcements – Supporting ZGEN Alumni in 2020: The Zell Entrepreneurship Fund at IDC, the Kellogg Startup Assistance Fund, and the Zell Founders Fund at the University of Michigan have each supported numerous alumni ventures in 2020. Check out this year's class of alumni ventures in this section!
For those who posted a question for Sam on the LinkedIn Group, thank you for participating in our first Community Forum. Please continue to stay tuned to ZGEN Group on LinkedIn for announcements, events, and other opportunities to participate and engage with the ZGEN community.
If you need access to the ZGEN LinkedIn Group, please contact
Wishing you all a happy, healthy, and prosperous new year,
The ZGEN Team
---
ZGEN Community Forum:
Hosted by Sam Zell & Ellen Havdala
Please continue the conversation by sharing your thoughts, questions, and comments on the ZGEN LinkedIn Group!
---
ZGEN Program Highlights
University of Michigan Program Highlight
Exit, Exit, Read All About It!
Morning Brew, a digital media company and publisher of a daily business e-newsletter for young professionals that was cofounded by Michigan alumni Austin Rief (BBA '17, Zell Entrepreneur 2016-2017) and Alex Lieberman (BBA'15), recently signed a multi-million dollar agreement with Insider Inc. for a majority stake in the startup. Lieberman and Rief will retain a minority stake with an earn-out clause, which encourages them to stay and grow the business long-term.
Lieberman and Rief started Morning Brew as Ross undergraduates. During their time at Michigan, the co-founders participated in numerous Zell Lurie Institute programs. Rief was a 2016-2017 Zell Entrepreneur, and the team participated in the Michigan Business Challenge (MBC) as well as the Eugene Applebaum Dare to Dream Grant Program. In addition, Morning Brew received an investment from the Zell Founders Fund.
Connect with the founders -> Alex Liberman (Class of 2015) and Austin Reif (Class of 2017)
---
Welcome to the New U-M Zell Entrepreneurs!
Nine of the University of Michigan's top student founders were recently selected as 2020-2021 Zell Entrepreneurs, including graduate and undergraduate business students, a computer science major, and a graduate student from the School of Public Health. Their startups include B2C and B2B ventures in a broad range of industries, including consumer products, education, healthcare, medical devices, and software. Read about this year's cohort.
---
Kellogg Program Highlight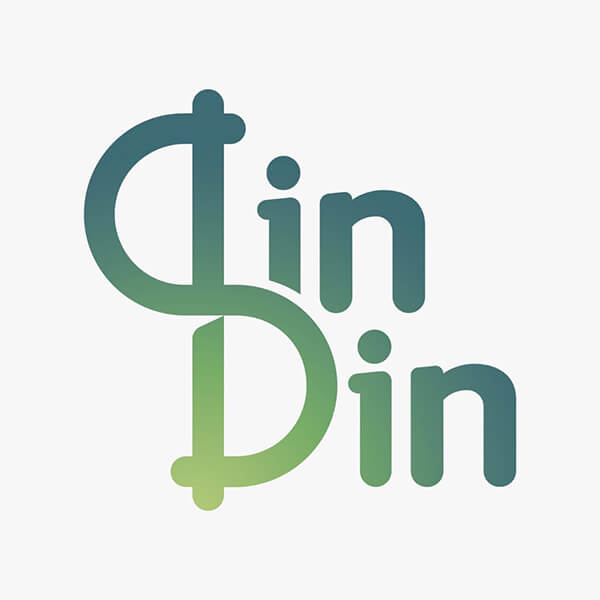 DinDin Acquired by Bradesco: DinDin, started by Brunna Seabra '20, was recently acquired by one of the largest banks in Brazil, Bradesco, in Bradesco's first ever startup acquisition. DinDin will be part of Bitz, the wallet and digital account owned by Bradesco. With Bitz, they will continue to promote the financial inclusion of the underbanked population in Brazil. Brunna started DinDin with her co-founders before beginning her MBA at Kellogg but credits support from the Zell Fellows program with helping to refine their business model, design their growth-hacking strategy and strengthen their network internationally. Connect with the founders -> Brunna Seabra (Class of 2020)
---
Welcome to the New Kellogg Zell Fellows!
The Kellogg Zell Fellows program recently selected 17 MBA students to join the 2020-21 cohort: 10 students who are building ventures in areas as diverse as healthtech to baked goods to jewelry and sustainable apparel, and 7 students who are interested in acquiring and leading an existing lower-middle market venture post-graduation. Read more about them here.
---
IDC Program Highlight
Congratulations to Bizzabo on raising their $138mm Series E round led by Insight Partners!
Bizzabo was founded during Zell 9 by Eran, Alon, and Boaz as a communication platform for conferences, evolving into a managing platform for conference production companies. Despite the suspension of the half-a-trillion-dollar conferences industry, the Bizzabo team reinvented itself to navigate the unprecedented challenge.
Connect with founders -> Eran Ben Shushan, Alon Alroy,Boaz Katz (Zell 9)
---
Kicking off Zell 20 at IDC!
The Zell 20 class kicked off this Fall with 17 students, a smaller class to accommodate for COVID-19 and allow for a more hands-on approach in an era of virtual interaction. The students quickly formed seven teams and have set off on the challenging idea validation stage.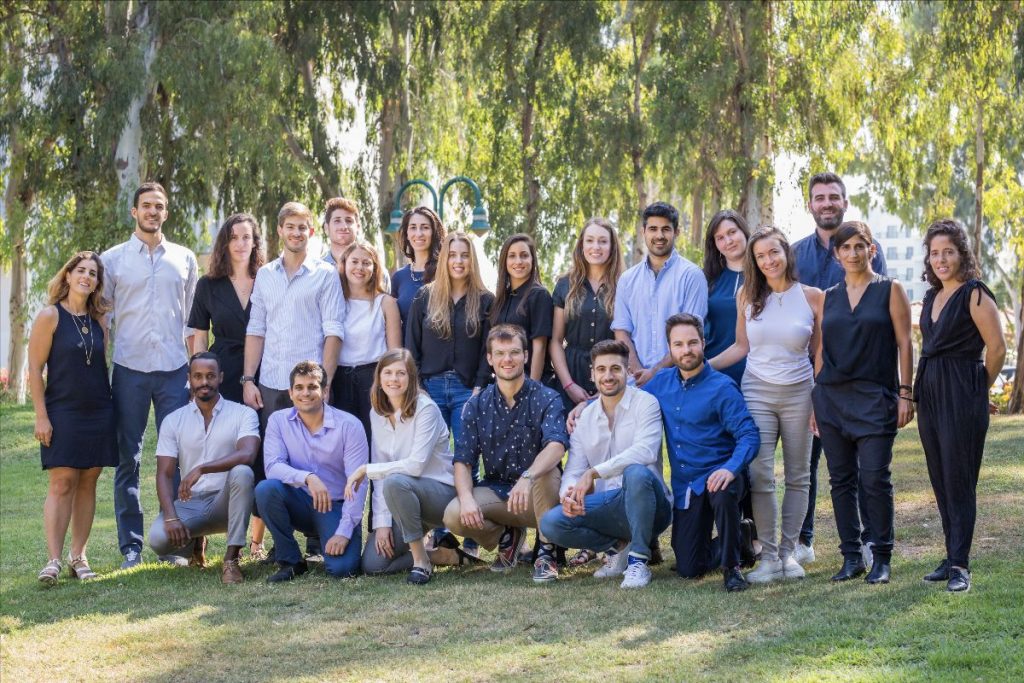 While all academic studies are currently online, the Zell Entrepreneurship Program can also meet in small teams (masked, and socially distant) at IDC's newly renovated lab, the Zellerator.
---
ExZellence – The first of its kind leadership program for Zell alumni is a four-month executive excellence program, specially tailored to twenty-four hand-selected alumni of the Zell Entrepreneurship Program at IDC Herzliya. The program will be led by Prof. Fred Kofman, a prominent leadership expert and coach to top business executives, including Google CEO Sundar Pichai, Facebook COO Sheryl Sandberg, LinkedIn CEO Jeff Weiner, and Microsoft CEO Satya Nadela. The program is offered by the Hoffman Kofman Foundation and generously funded by Mr. Reid G. Hoffman, co-founder of LinkedIn and Partner at Greylock Partners, and by Prof. Fred Kofman.
---
ZEP Fund Demo Day – We collaborated with GKH Law Firm to host the first ZEP Fund Demo Day with over 40 investors and 10 ZEP Fund portfolio companies. The ZEP Fund was created to help bridge financing for companies founded by Zell alumni. As of today, we have funded 26 outstanding companies, well on their way to disrupting various industries, from tourism to finance, and more.
To watch the demo day, please visit the following link.
---
Equity Group Investments Highlights
Equity Group Investments Fuels Able Freight Services Growth with Investment
EGI's Fourth Recent Investment in Transportation & Logistics
Equity Group Investments, Sam Zell's private investment firm, announced its investment in Able Freight Services, a provider of airfreight forwarding services focused on time-sensitive perishable goods. Able provides airfreight forwarding services from North America to more than 60 countries on behalf of prominent global brands of growers, shipping and freight forwarding companies, retailers, distributors and government bodies. The company has eight cold-storage locations in Los Angeles, San Francisco, Hawaii and Mexico, and long-standing partnerships with leading commercial and cargo airlines. As a top 10 forwarder of goods to markets outside the United States, Able's services include transportation of perishable products such as fresh fruits and vegetables, protein, and seafood, as well as the handling of critical pharmaceutical, medical and e-commerce product. See the full press release here.

Connect with EGI -> Ellen Havdala, Aaron Zell
---
Sam Zell in the News
---
Special Announcements – Supporting ZGEN Alumni in 2020
ZEP Fund Class of 2020
The ZEP Fund was created to help bridge financing for companies founded by Zell alumni. As of today, we have funded 26 outstanding companies, well on their way to disrupting various industries, from tourism to finance, and more. The Fund has recently supported the following companies:
The Kellogg Startup Assistance Fund Class of 2020
The Kellogg Startup Assistance Fund was put into place in the summer of 2020 to help recent alumni and graduating students who were impacted by COVID-19 and not eligible for any of the federal PPP loans. We were excited and grateful to be able to make this happen to support the following ZGEN alumni. Congratulations to all!
The Zell Founders Fund Class of 2020
The Zell Founders Fund supports startups founded by recent University of Michigan alumni who have just completed an undergraduate or graduate degree, to help them launch and grow their ventures. The Fund has recently supported the following companies: